Sherbrooke – Fromagerie du Marché de la gare
Bromont: Galerie Artêria
Knowlton: Brome Lake Books
Austin: Marché Austin
Magog: Atelier C
J.S. Bach, B Minor Mass
Conductor: Julien Proulx
Bishop's University Singers
 Melinda Enns, soprano
Marie Magistry, soprano
Marie-Andrée Mathieu, mezzo-soprano
Jacques-Olivier Chartier, tenor
Alexandre Sylvestre, bass
JULIEN PROULX, GUEST CONDUCTOR
Directeur artistique de l'Orchestre symphonique de Drummondville depuis 2014, Julien Proulx a été chef en résidence à l'Orchestre de chambre I Musici de Montréal et a notamment dirigé les Violons du Roy, l'Orchestre Métropolitain, ainsi que les orchestres symphoniques de Montréal, Laval, Sherbrooke et du Saguenay-Lac-Saint-Jean.
Reconnu pour sa direction énergique, sa sensibilité et sa générosité, il est aussi un chef de chœur, un arrangeur et un pédagogue recherché. Sa grande connaissance du monde choral l'amène d'ailleurs à diriger fréquemment le répertoire pour chœur et orchestre. À cet effet, Julien Proulx est aussi directeur artistique du Chœur de la Montagne et chef d'orchestre du volet Tous en chœur du Festival de Lanaudière.
Violoncelliste et chanteur de formation, il s'est spécialisé en écriture musicale et en direction d'orchestre à l'Université de Montréal et lors de nombreux stages internationaux.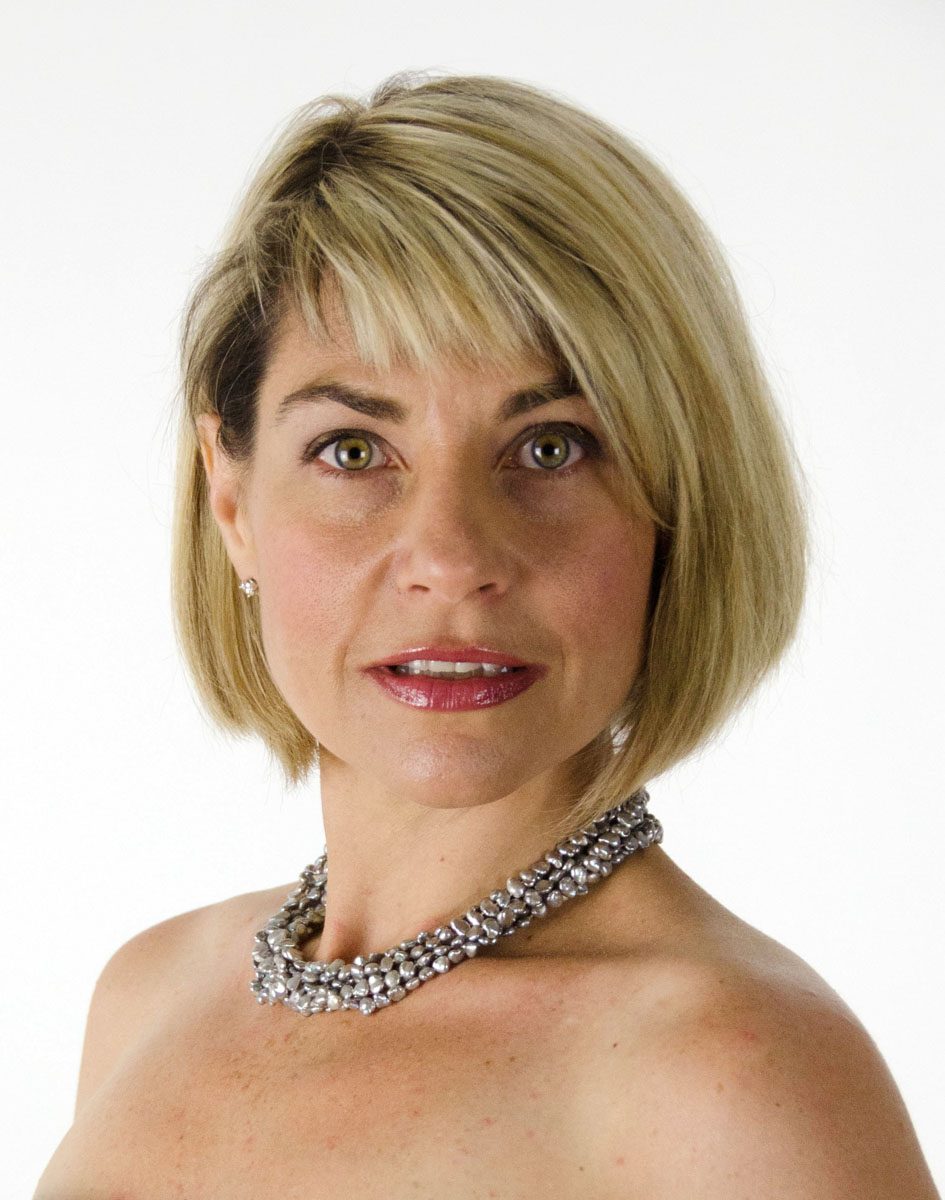 Melinda Enns, soprano
A native of WInnipeg, Melinda Enns has performed extensively both home and abroad conquering the operatic, oratorio and recital stages. She has appeared as soloist with the Winnipeg, St. Luke's and Windsor Symphony Orchestras, the Winnipeg Singers, and the Manitoba Chamber Orchestra under the direction of conductors including Bramwell Tovey, Helmuth Rilling and Robert Shaw. Other concerts include those in Toronto, Edmonton, Montreal, Charlottetown, Quebec City, Ann Arbor, Detroit, Eugene Oregon, New York City, Paris, Marseille and Aix-en-Provence, France.
Ms. Enns' long tenure with Oregon Bach Festival Choir under the direction of Helmuth Rilling culminated in two performances in Carnegie Hall as well as concerts in Germany, Poland and Spain. Under the Hänsler label, she has participated in recordings of Mendelssohn's A Midsummer Night's Dream, Schubert's Mass in E Minor, Handel's Messiah, Dvorak's Stabat Mater and the Grammy award-winning Penderecki Credo.
Ms. Enns is currently a member of the voice faculty at Bishop's University in Sherbrooke, Quebec and is the assistant conductor of the Bishop's University Singers. She maintains an active private teaching studio and is the proud mother of two children. Since her arrival in 2002, she has appeared as soloist with the Amadeus choir of Quebec in performances of Handel's Judas Maccabeus and Messiah; and with the Sherbrooke Symphony Orchestra in performances of Haydn's Creation, Mendelssohn's Elijah and Bach's Christmas Oratorio. She has also performed for Her Excellency, Adrienne Clarkson, former Governor General of Canada and was recorded and broadcast for CBC Radio-Canada.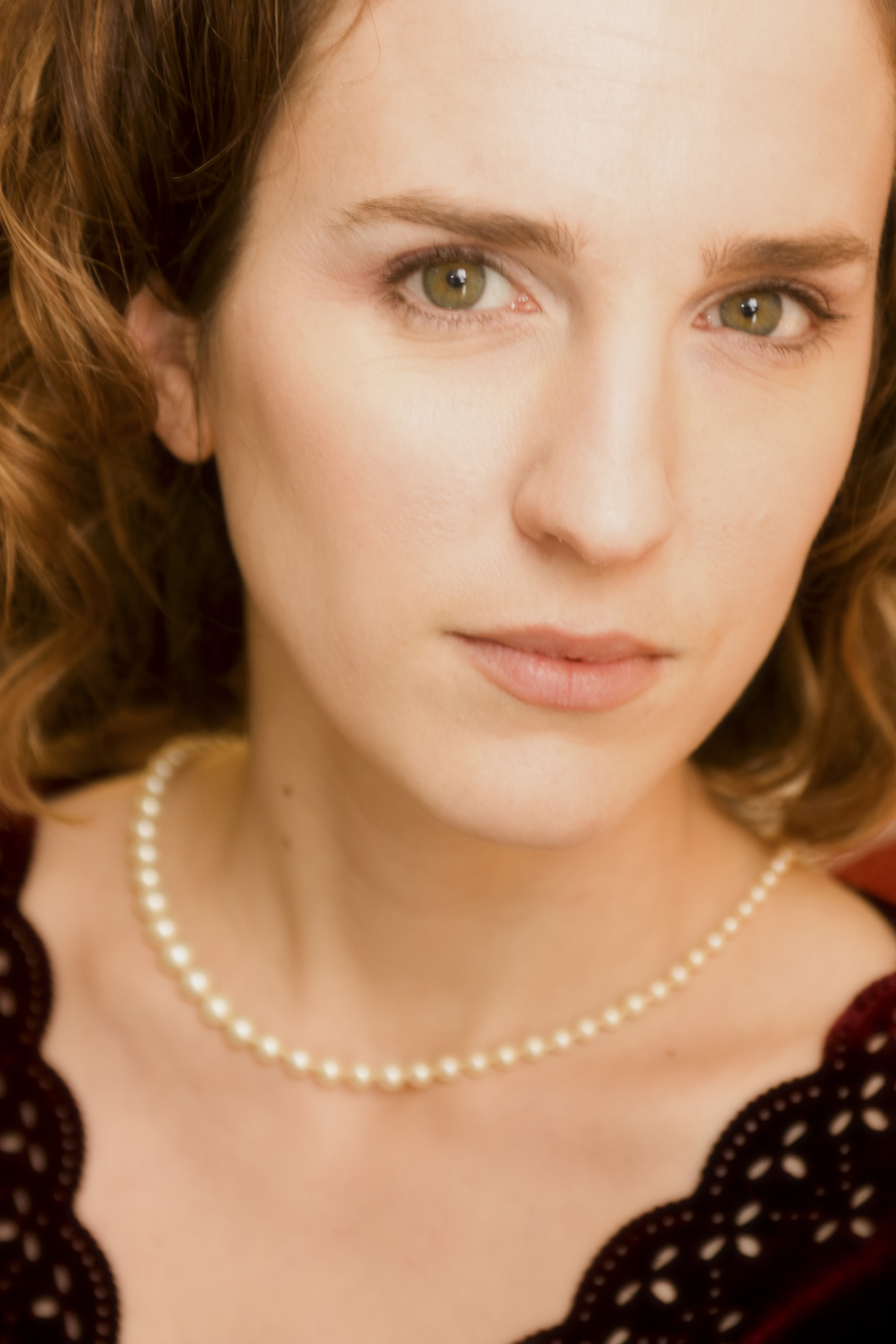 Marie Magistry, soprano
Known for her unique vocal colour, musical intelligence and refined artistry, soprano Marie Magistry has earned a solid reputation as a performer on the Canadian music scene. She has toured across Canada as well as in the United States, South America and France.
Her clear, warm soprano is suited to a wide ranging repertoire, from early to contemporary music. Ms. Magistry appears regularly as a soloist with Quebec's most prestigious ensembles: Studio de musique ancienne de Montréal, Les Violons du Roy, Arion,  Caprice, Les Boréades, Les Idées heureuses, Clavecin en Concert, La Nef, Theater of Early Music, l'Harmonie des Saisons, I Musici, and the Montreal Symphony Orchestra. An interest in contemporary music has led to her involvement in a number of premieres with ensembles such as the SMCQ Contemporary Music Society and VivaVoce. She has also had the opportunity of singing with the Tafelmusic and Trinity Wall Street chamber choirs.
In addition to numerous radio appearances on CBC and SRC, Marie can be heard on the Atma, Naxos, Analekta, and Sony labels in recordings that have received numerous awards, including a Juno. Other forms of recognition include a number of Opus Awards from the Conseil québécois de la musique. Marie has received support from the Conseil des arts et des lettres du Québec and participated in international performance internships in the United States, Canada, and France. She holds a Master of Music degree in vocal performance from McGill University.
Marie-Andrée Mathieu, mezzo-soprano
A native of Quebec City, coloratura mezzo-soprano Marie-André Mathieu is praised for her sumptuous and warm voice, and renowned for her remarkably accurate vocalises.
As a Jeunes Ambassadeurs Lyriques 2016 laureate (having received eight grants and named Jeune espoir lyrique québécois), Marie-Andrée Mathieu was invited to sing in Germany, and will sing in Austria, China and Slovakia in 2017-2018. She was also a semifinalist at the Concours international de chant de Marmande 2017, a semifinalist at the Concours OSM Standard Life 2014 and won first prize in Quebec's Concours d'art lyrique de la Relève musicale.
Her artistic profile makes her naturally fit for "pants roles." She was Nicklausse in Offenbach's Les contes d'Hoffmann at the Opéra-Théâtre de Rimouski. With her special affinity with the Baroque repertoire, she delivered a notable performance as Orphée in Gluck's masterpiece for the Relève musicale de Québec, and as Junon in Charpentier's Actéon, produced by the Compagnie Baroque Mont-Royal in Montreal. Her surprising vocal agility makes her perfect for Rossini, with roles such as Lucilla in La scala di seta, under the direction of Maestro Alberto Zedda, at the Lunenburg Academy of Music Performance in Nova Scotia.
She is regularly invited as a soloist for recitals, including for Duruflé's Requiem at the Basilique-cathédrale Notre-Dame de Québec, under director Airat Ichmouratov, as well as in Haendel's Dixit Dominus with the Choeur polyphonique de Charlevoix. In the last years, she sang for Tempêtes & Passions, Les poètes de l'Amérique française, Les Après-midis des Ursulines, Musique de chambre Sainte-Pétronille and Les Concerts Couperin among others.
Ms. Mathieu holds a Master's degree in classical singing performance from Laval University, where she graduated with an award for excellence. Ms. Mathieu completed a Bachelor's degree in classical singing performance, where she won the Patricia-Poitras scholarship for best results at the final recital. She studied with soprano Patricia Fournier, with whom she still works to this day.
A very versatile musician, Marie-Andrée Mathieu has also studied piano and guitar. Since her stage debut, Ms. Mathieu has performed in a wide range of styles, including Brazilian music and French song. Among other projects, she is the lead singer in French song ensemble La Virevolte. She is also a member of La Chapelle de Québec, the official chamber choir for world renowned orchestra Les Violons du Roy.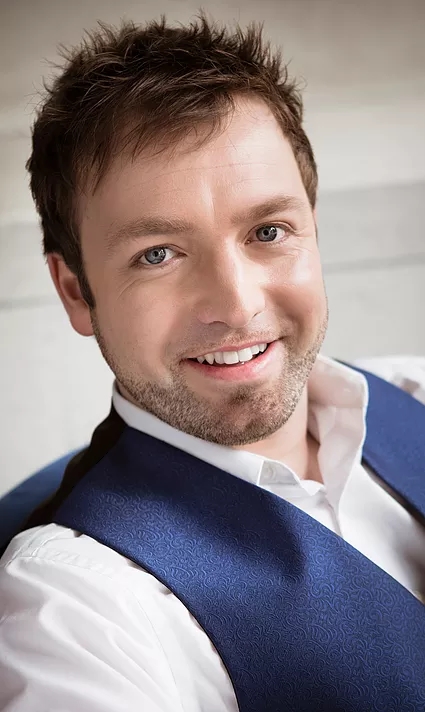 JACQUES-OLIVIER CHARTIER, TENOR
Quebec tenor Jacques-Olivier Chartier is known for his beautiful sound and elegant singing in a wide variety of vocal styles. A former member of the Atelier Lyrique de l'Opéra de Montréal, he has earned critical acclaim for the "poise and pathos" of his interpretive skills.
As a Winner of Tafelmusik Baroque Orchestra's Vocal Competition in 2016, Jacques-Olivier recently debuted with this prestigious ensemble as tenor soloist in Zelenka's Missa Omnium, under the baton of conductor Ivars Taurins.
Highlights of his busy 2016/17 season include Handel's Dixit Dominus and Mozart's Mass in C Minor with Grand Philharmonic Choir and Kitchener-Waterloo Symphony, "Quatre Cantates de Bach" with Bernard Labadie and Les Violons du Roy, Bach's Christmas Oratorio (role of the Evangelist) with I Musici de Montréal, Handel's Messiah with Chorus Niagara under Robert Cooper, a staged version of the St. Matthew Passion (arias) with Ottawa's Thirteen Strings Chamber Orchestra and Kevin Mallon as well as Mozart's Mass with Orchestre Symphonique de L'Estuaire in Rimouski, Québec.
Recent oratorio performances include Mozart's Requiem with Jacques Lacombe and Orchestre Symphonique de Trois-Rivières, Bach's B Minor Mass for Owen Sound's Sweetwater Festival under Kenneth Slowik, performances in Toronto with Ottawa Bach Choir under Dr. Lisette Canton, Handel's Messiah for Montreal's Choeur Polyphonique and CAMMAC Ottawa under Louis Lavigueur.
Career highlights for Mr. Chartier include a six-concert tour as the Evangelist in Bach's Christmas Oratorio with Orchestre Métropolitain under Yannick Nézet Séguin, his Carnegie Hall debut in a Purcell program under Richard Egarr (The Academy of Ancient Music). Jacques-Olivier has been a guest artist with the Montreal Bach Festival, Orchestre symphonique de Laval, Montreal Symphony Orchestra, Kitchener-Waterloo Symphony, Seattle's Pacific Musicworks, Ottawa Chamber Music Festival as well as with New Brunswick's Lameque Baroque Festival.
Recent appearances on the operatic stage include Nelligan (Charles) by André Gagnon with Opéra de Québec, Aristée/Pluton in Offenbach's Orphée aux Enfers with Société d'art Lyrique du Royaume, Ferrando in Mozart's Così fan tutte with Orchestre de la Francophonie under Jean-Philippe Tremblay, and Zémire et Azor (role of Ali) by André Grétry with Opéra de Montréal, as well as Don Ottavio in Don Giovanni under Jean-Francois Rivest. Jacques-Olivier also joined the cast of Carmen as Le Remendado with Société d'art Lyrique du Royaume .
Jacques- Olivier began his musical training at nine years of age at the Petits Chanteurs de la Maîtrise du Cap (Pueri Cantores du Québec) and received his Masters from the Université de Montréal in both Opera and Early Music. Mr. Chartier continued his vocal studies with Andreas Scholl in the Advanced Studies program at the Musik Akademie der Stadt Basel, Switzerland and the Britten-Pears School of Music, England. Last summer, Jacques joined the American Bach Soloists Academy in San Francisco.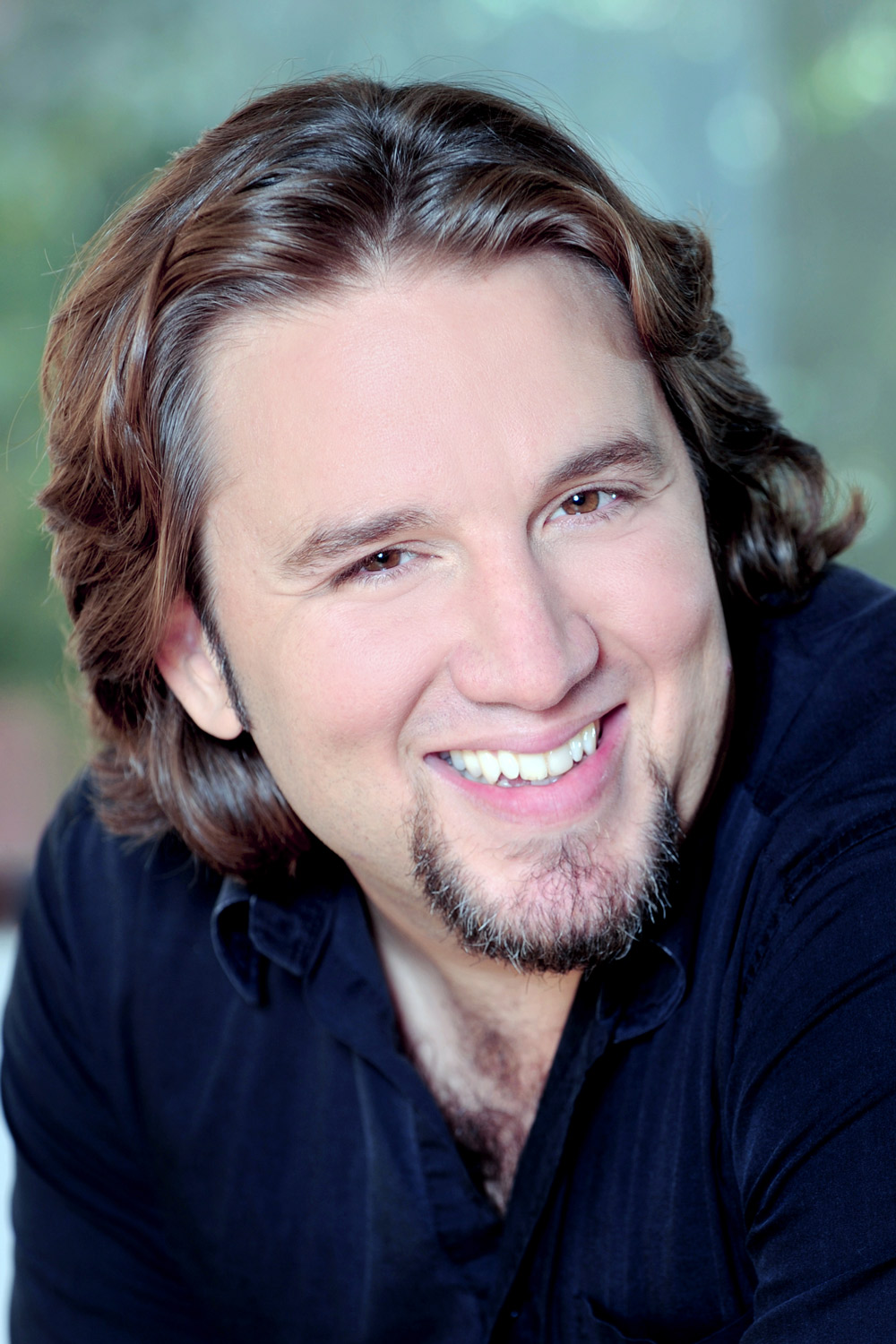 ALEXANDRE SYLVESTRE, BASS
A native of Québec, Alexandre Sylvestre studied at the Conservatoire de musique de Montréal where he was awarede the "Premier Prix avec Grande Distinction." In the 2017-2018 season, he looks forward to the roles of John Connally in JFK and Capulet in ROMEO ET JULIETTE, both for his home company, Opéra de Montréal. He debuted for Seattle Symphony last season as L'arbre and Fauteuil in L'ENFANT ET LES SORTILEGES and has been recently heard in SILENT NIGHT for Michigan Opera Theatre, as Colline in LA BOHEME and the premiere of LES FELUETTES for Opéra de Montréal, Bartolo in IL BARBIERE DI SIVIGLIA for Saskatoon Opera, Timur in TURANDOT for Calgary Opera and Mozart's REQUIEM for Orchestre symphonique de Québec. Of special interest is Opera Lafayette's LEONORE project, performances of Beethoven's original version of FIDELIO and the version by Gaveaux on the same subject, in Washington and New York.
One of the most in demand artists of his generation, he has been heard in Opéra de Québec's L'ENFANT ET LES SORTILEGES, as Bartolo in Edmonton Opera's IL BARBIERE DI SIVIGLIA, Brahms' REQUIEM with Symphony Nova Scotia, Beethoven's Symphony No. 9 with Orchestre symphonique de Sherbrooke, Mozart's REQUIEM for Orchestre symphonique de Lac St. Jean, Kevin Puts' SILENT NIGHT for Opéra de Montréal, Brander in DAMNATION DE FAUST for Orchestre symphonique de Montréal, Haly in ITALIANA IN ALGERI for Calgary Opera, and Schaunard in LA BOHEME for Manitoba Opera.
Active on the concert stage, engagements include Beethoven's CHORAL FANTASIA at Festival Lanaudière, DIE SCHÖPFUNG for Symphony Nova Scotia, L'ENFANCE DU CHIRST and JEANNE D'ARC AU BUCHER for Nagano and Orchestre symphonique de Montréal, Fauré's REQUIEM for l'Orchestre symphonique de Trois-Rivières, Charpentier's MESSE DE MINUIT and Haydn's STABAT MATER with Les Violons du Roy and Rossini's PETITE MESSE SOLONNELLE for the Taiwan National Choir in Taipei.