BU Singers present Gospel and Other Good News – Concert at Centennial Theatre to feature alumna Karla Mundy | Class of '01
Sherbrooke, March 6th, 2019 – According to German philosopher Friedrich Nietzsche, "the essence of all beautiful art, all great art, is gratitude."
Bishop's University Singers Artistic Director Dr. James Crooks fully agrees: "The attraction of Gospel and Gospel-inspired music is its deep joy. For me, no other form of choral music captures it so effectively, nowhere is that more evident than in the Gospel tradition."
The Bishop's University Singers' newest concert, Gospel and Other Good News, will be presented at the Centennial Theatre on Friday, at 8 p.m. on March 29, 2019, and will showcase the performance of BU Singers alumna Karla Mundy ('01) – now a well-established choir director and singer in the Vancouver area, who also offers singing workshops throughout North and Central America.
The concert will feature a number of Gospel standards such as How I Got Over, His Eye is on the Sparrow, The Storm is Passing Over, as well as many Gospel-inspired secular pieces including Heaven Help Us All, I'll Remember You, This is Me, and Light of a Clear Blue Morning.
The concert will also see the long-time BU Singers Artistic Director Dr. James Crooks return to the helm while current Artistic Director Fannie Gaudette is on a one-term temporary leave, concentrating on songwriting and taking part in the Ma Première Place des Arts competition among her many projects.
This concert is made possible thanks to the support of Bishop's University, the Department of Music, and Bishop's University Singers' main sponsor Quebecor. The generosity of Quebecor sustains the BU Singers' concert series by allowing the choir to expand collaborations with professional musicians as well as established organizations such as the Orchestre symphonique de Sherbrooke and the Orchestre symphonique de Drummondville.
Tickets for the concert are currently on sale and can be purchased in advance:
by calling the Centennial Theatre Box Office at 819-822-9692  (Monday to Friday 8:30 am to 4 pm – service charges may apply)
by visiting the Centennial Theatre Box Office (Monday to Friday 12 pm to 4 pm)
by visiting the Ovation Network (service charges may apply)
_______________
Karla Mundy – Guest Alumna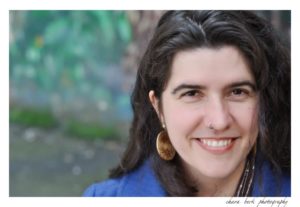 Karla Mundy is a vibrant, soulful and diverse vocalist, pianist, arranger and choir leader. Karla directs the four adult community choirs in Vancouver, Bowen Island and Vancouver Island. She loves leading harmony singing workshops and has taught at GSGW, Voiceworks, Beyond Trad, Sing Smithers, VIMW, SongRoots and at many choir and work retreats. Karla is the founder of SongRoots and is the main organizer of many vocal workshops, retreats, camps and singing/study trips. She is very passionate about providing opportunities for people to sing in harmony and learn about their voices and music in a fun, encouraging and inclusive environment. She has recently led singing study trips to Cuba, Asheville and the Republic of Georgia. As a performer, Karla is a founding member of the No Sh!t Shirleys, TriVo, Cleia, Plough, The Tanglewood Trio and she released her first solo CD called 'Way Back' in 2012.